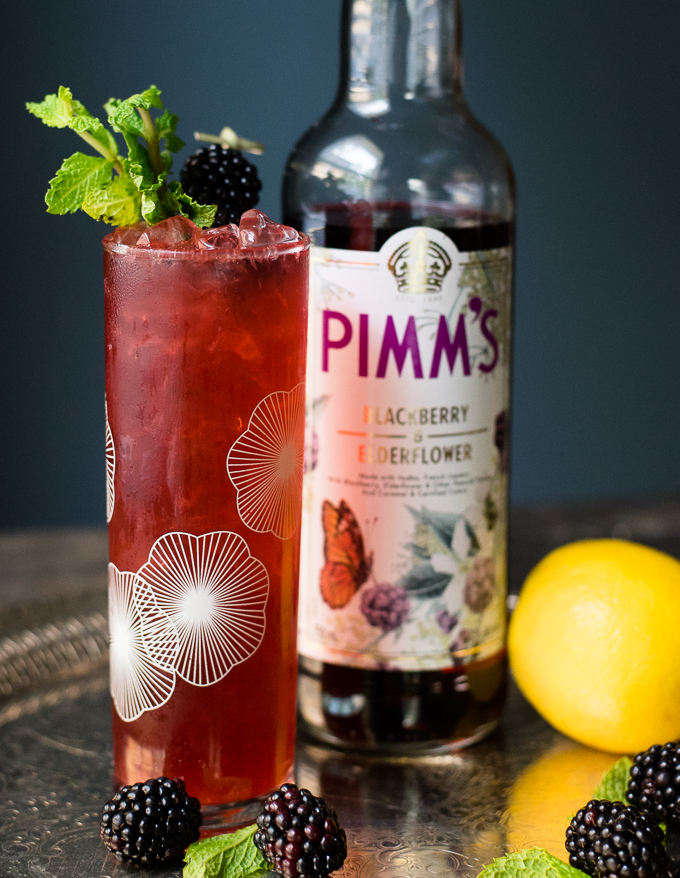 This Blackberry Elderflower Pimm's Cup Cocktail is probably the simplest, most refreshing cocktail we've featured yet. We put together some pretty intense, grown-up cocktails on this blog, and we love that kind of cocktail. But when it gets to be what we call down south "swimmin' pool weather," you need something different.

WHAT IS PIMM'S?
If you haven't heard of Pimm's, you're in for a great treat. Pimm's is an old British company that makes several different varieties of liquors known by their numbers 1 through 6. (The most popular Pimm's cocktail is the Pimm's Cup.) We'll go into the details of the different kinds of Pimm's another time, but in addition to the traditional Pimm's varieties, Pimm's has created this delicious, sweet Blackberry Elderflower liqueur. The berry flavor is wonderfully unique, and the alcohol edge is almost nonexistent, making this a perfect component for lighter, easier-drinking cocktails.
If you want a boozier version of this cocktail, feel free to add a bit of vodka. Actually a London Dry gin like Beefeater would be nice too. But we think the way to go here is with the softer, more drinkable version of this cocktail. Mix one for yourself and see what we mean!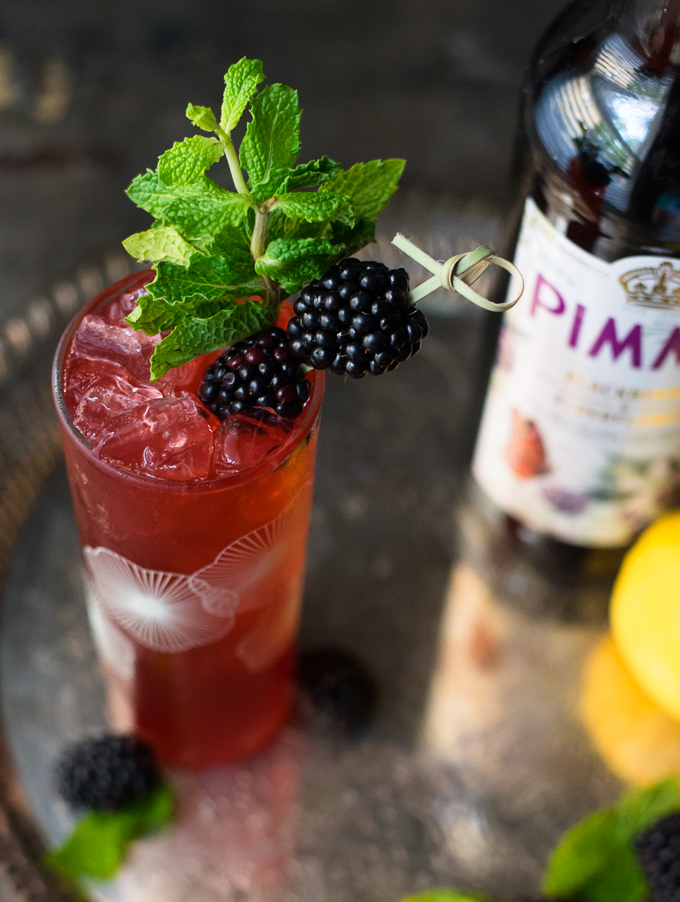 Blackberry Elderflower Pimm's Cup
Ingredients
1.5 ounces Blackberry Elderflower Pimm's
3 ounces lemonade
Blackberries, for garnish
Mint, for garnish
Instructions
Fill a tall glass with ice. Add the Pimm's and lemonade. Stir to combine.
Garnish with blackberries and mint.